The lawyer for a Manhattan hospital worker accused of taking a Citi Bike from a young black man — who claimed that he paid for the two-wheeler — provided receipts that he says show she was the one who purchased the ride at the center of the viral incident.
For those of you who don't know the backstory, a pregnant White Woman was accused of going up to a bunch of Black Yoofs and stealing their bike, all while pretending that she was being mugged.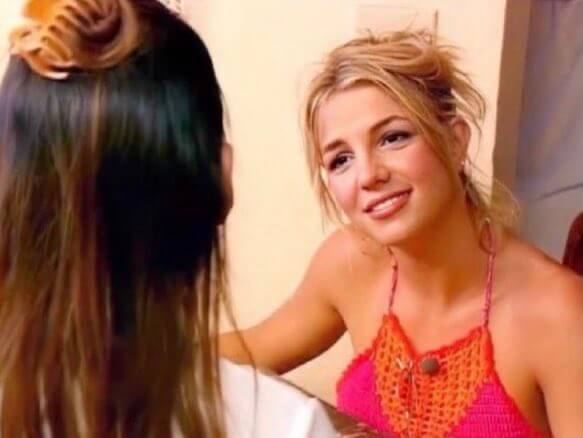 I know that's retarded, I'm just passing on the claim. These are the people who still unironically believe that Jussie Smollett got holocausted by KKK member in MAGA hats in downtown Chicago who put a noose over his neck and sprinkled a little bleach on him.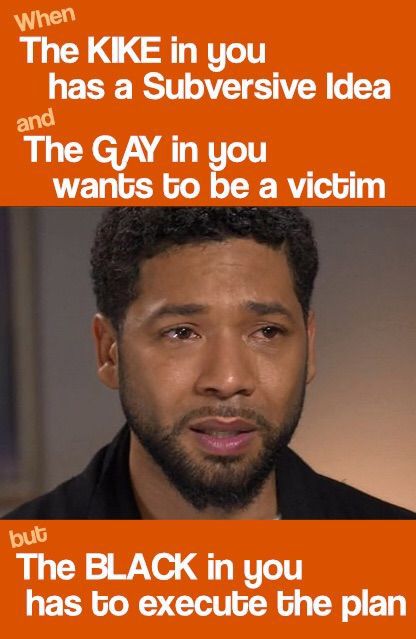 These are the same people who, like BLM Toronto founder Yusra Khogali, claim that their skin of blackness downloads knowledge directly from the sun.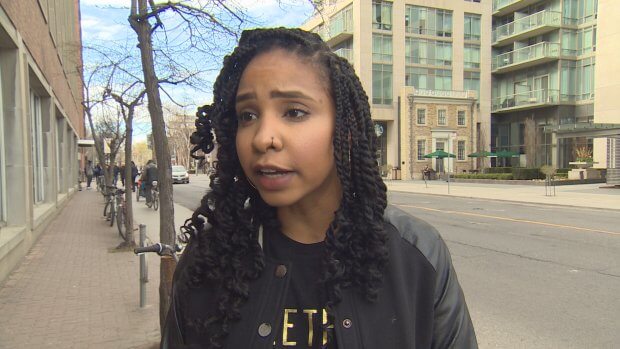 As one of many videos claiming the same thing, here's this one from "FinestTrends." 
Search for "Sarah Jane Comrie," on YouTube, and almost all of the top results are still anti-White slanders of her.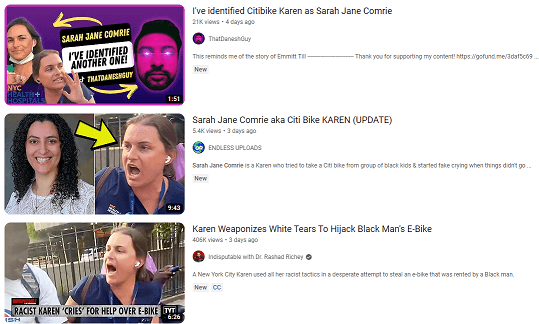 That even includes this one from New York Post, although they at least put the "allegedly" part in there. 
What the video shows, to anyone with functioning eyes and brain, is a terrified White Woman breaking down and crying as she is assaulted by a gang of blacks who are trying to steal her bike, pointing cameras in her face and flexing their black privilege on her. It was obvious that a pregnant White Woman did not end her shift at a hospital, only to spot a gang of Yoofs of Colour, who mysteriously only had one E-bike between the lot of them, and decide to steal it from them. That is too preposterous of a claim to take seriously, and it has now been debunked because, of course, she has proof that she bought the bike.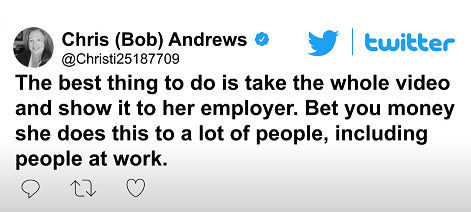 This hasn't stopped the antifas and BLMers from trying to get her fired, and while they haven't quite accomplished that, her hospital has put her on a leave of absence. I can't find any confirmation that it's unpaid leave, but whatever the case it's punishment for her being the victim of not just assault, but then slander afterwards.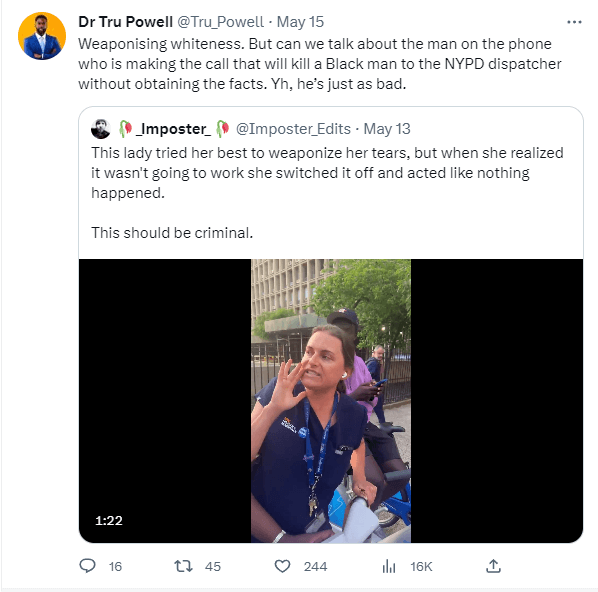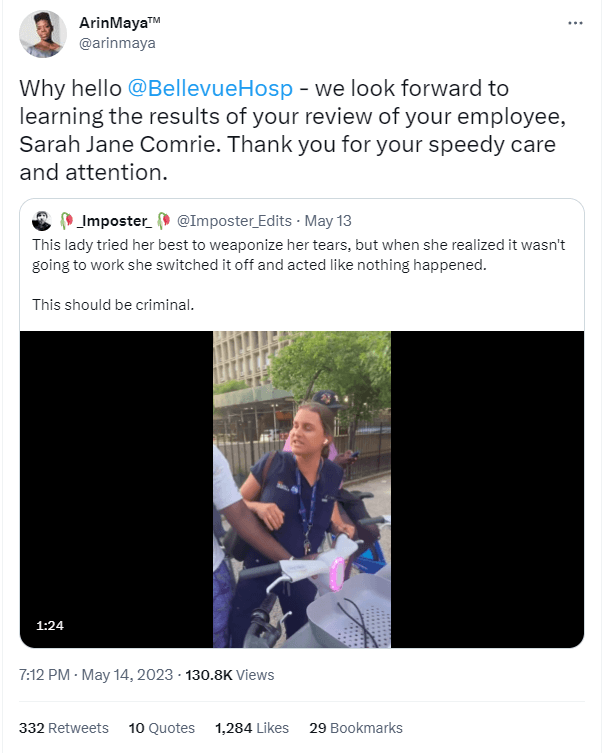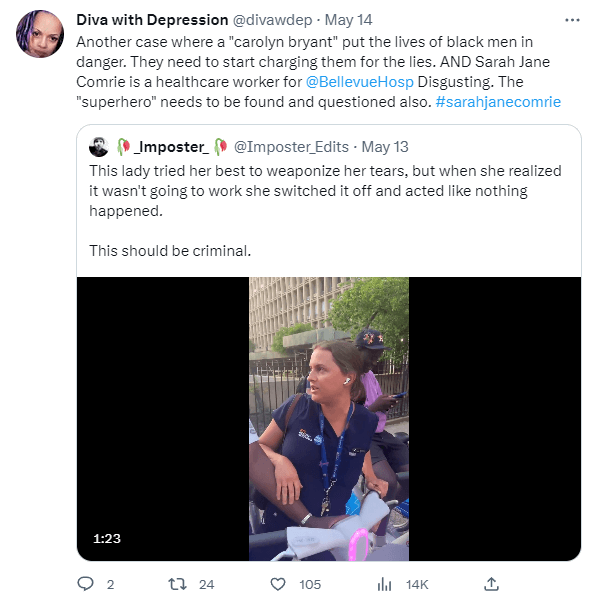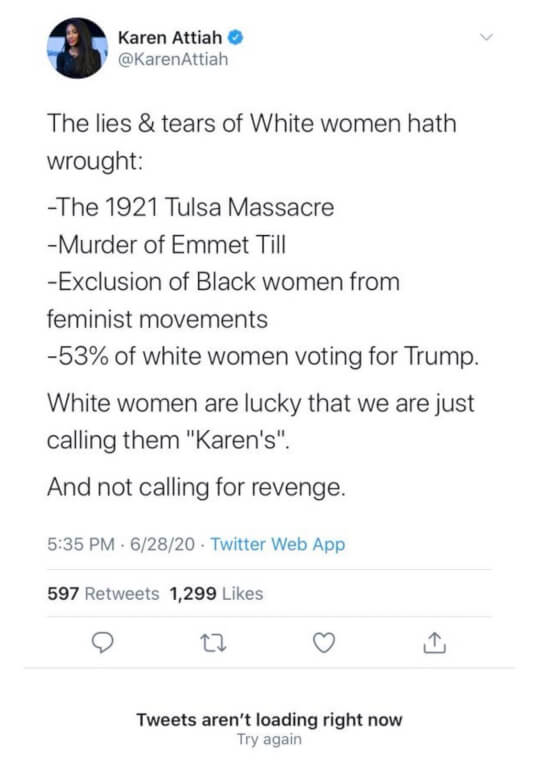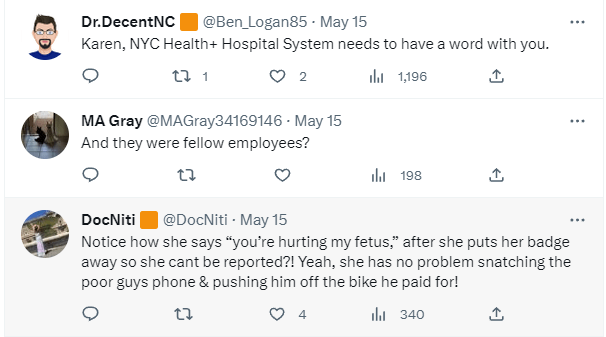 As for what Blax Twitter was saying, user Ichyths curated a long list of the anti-White vitriol. All credit for these screencaps goes to him.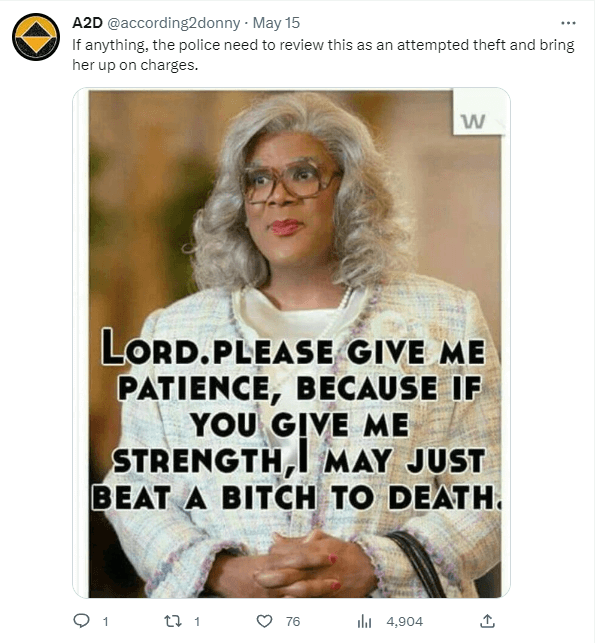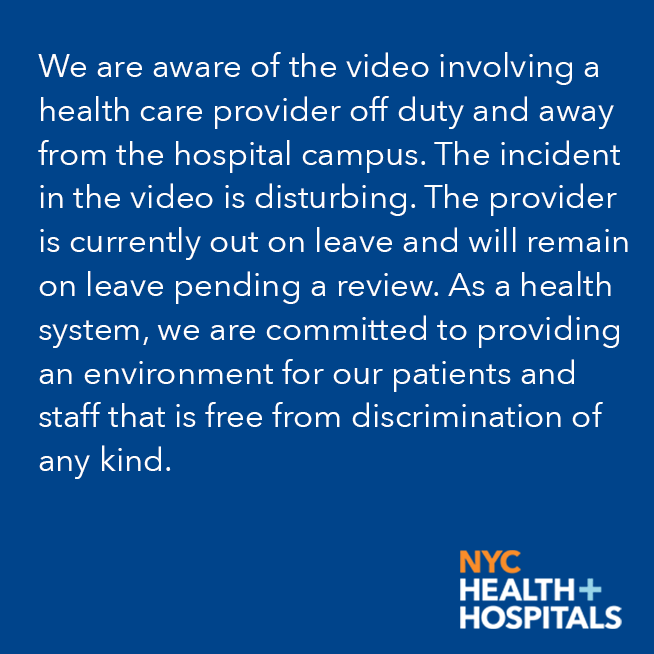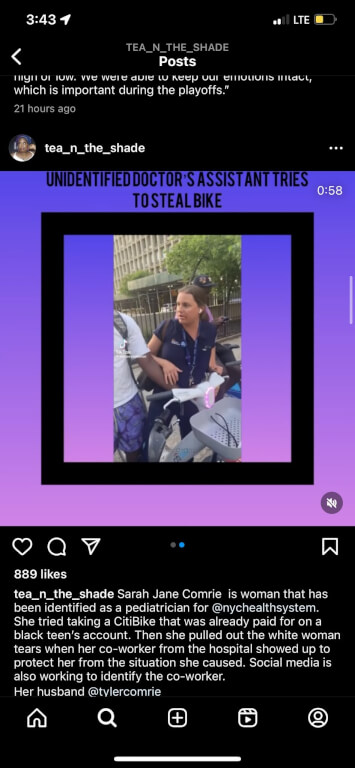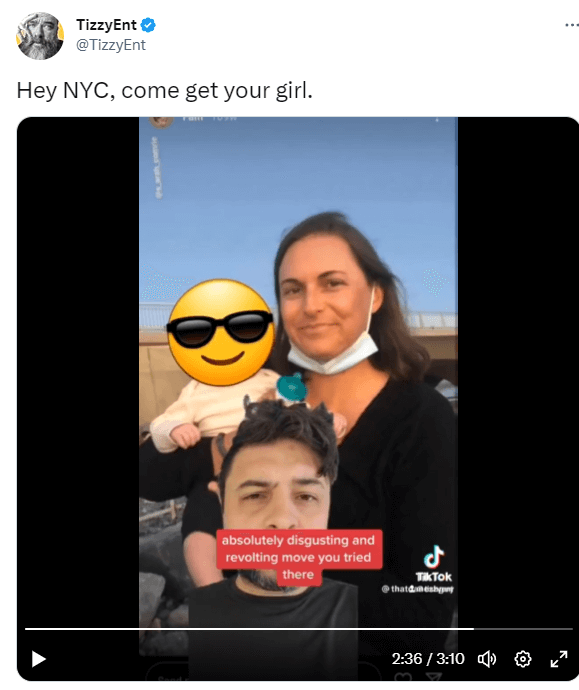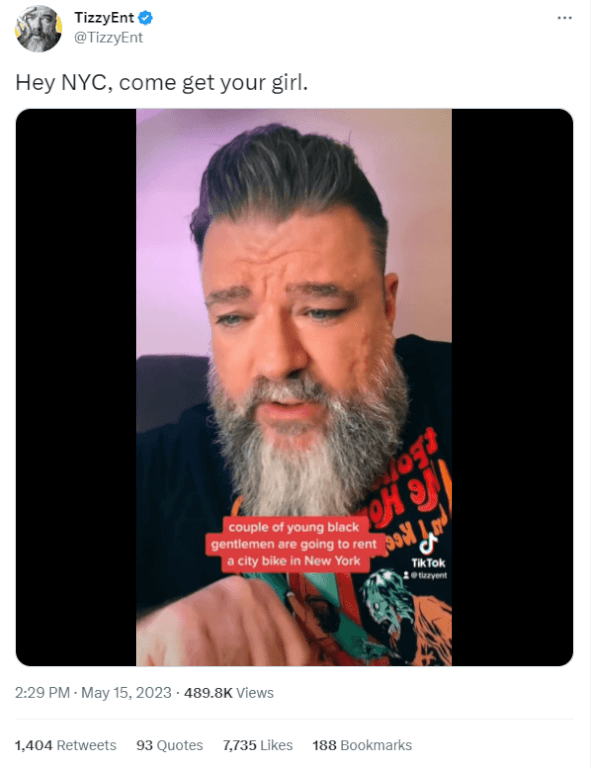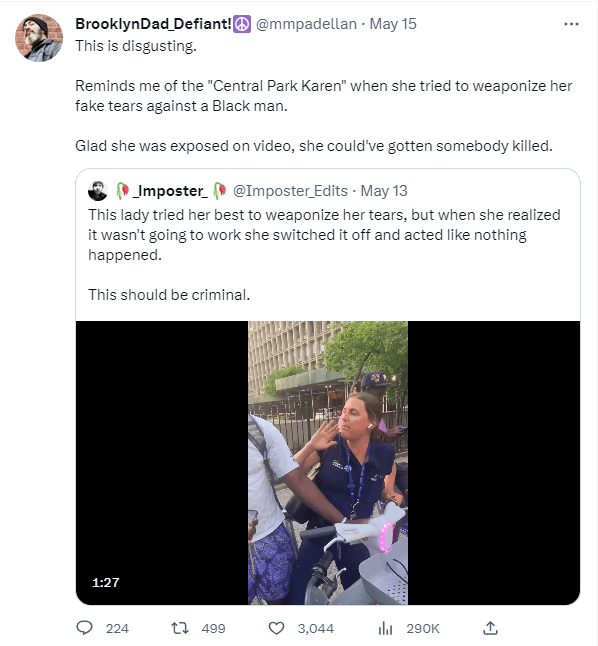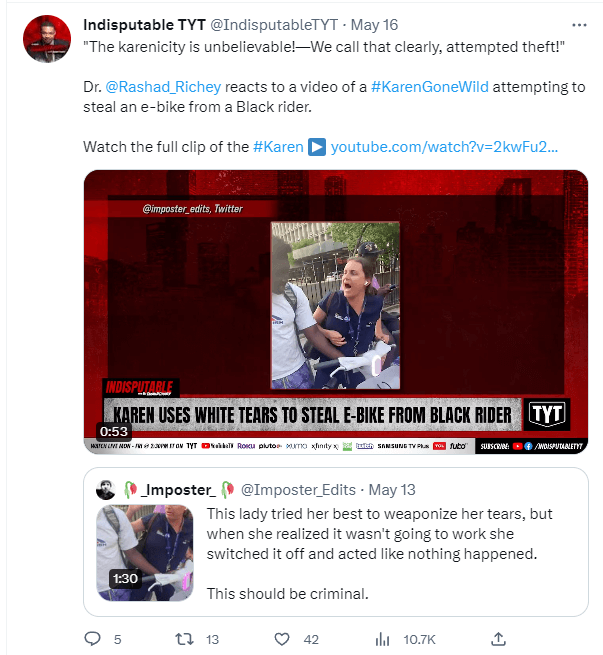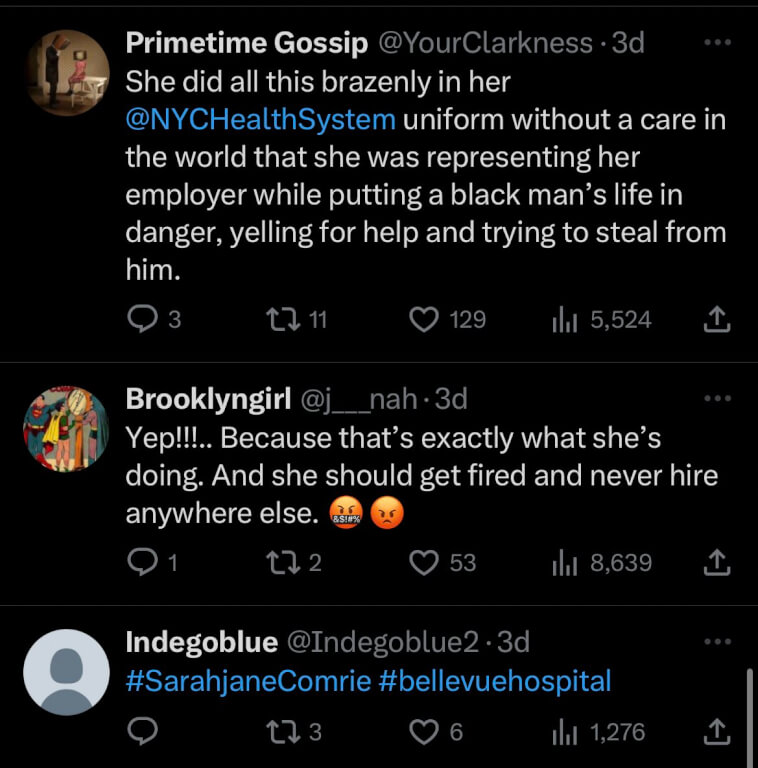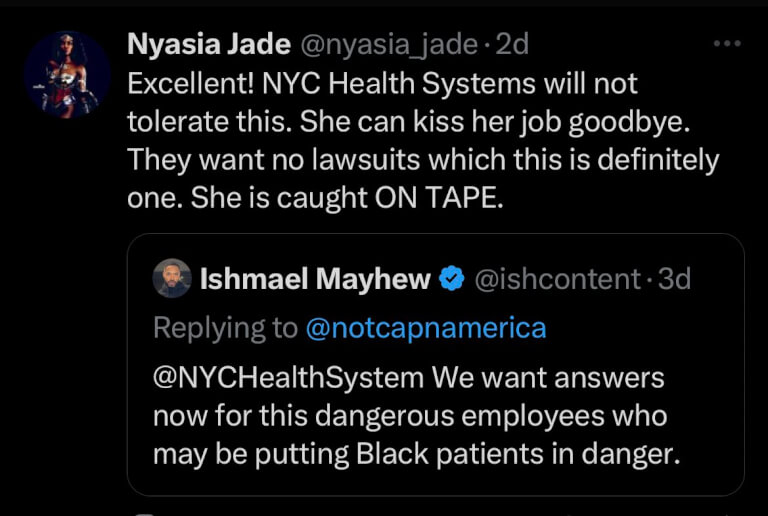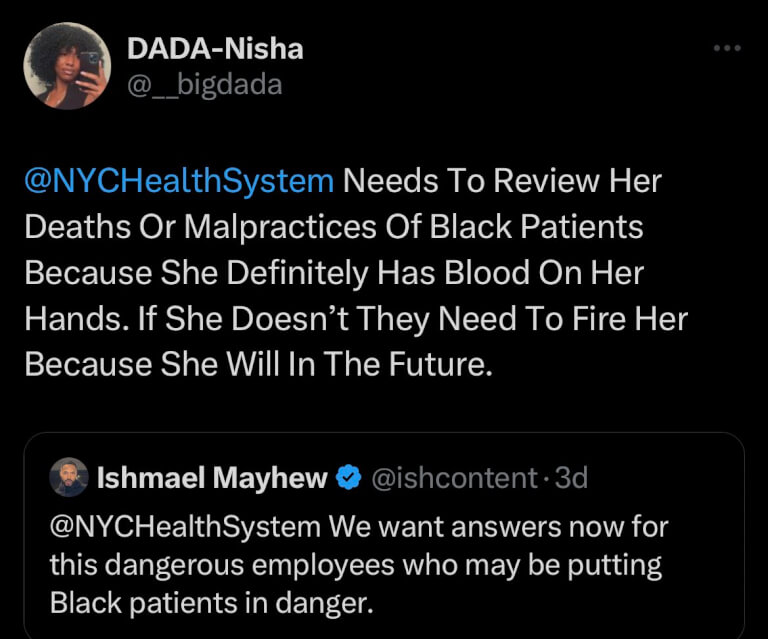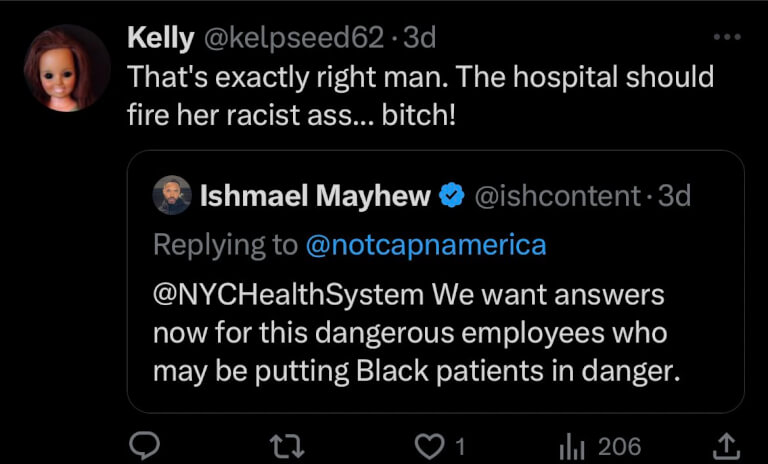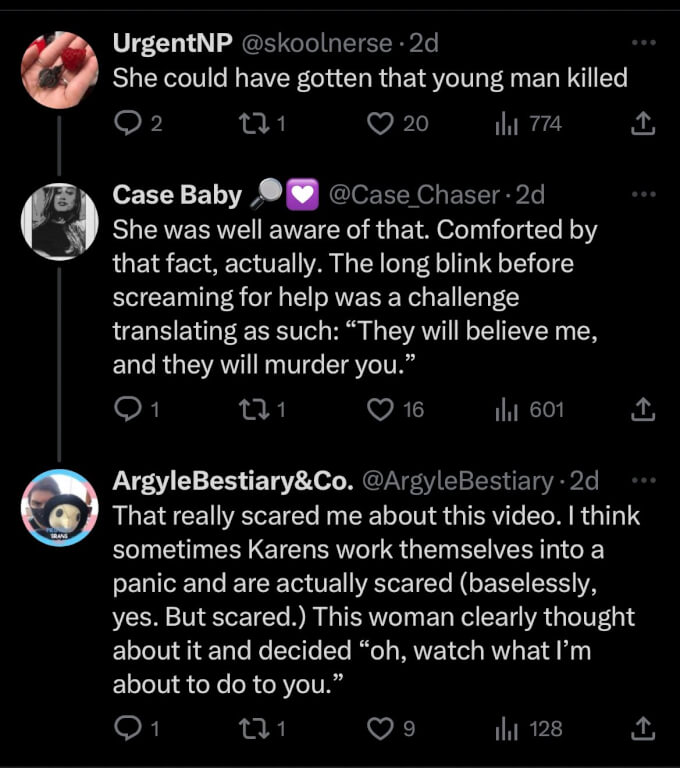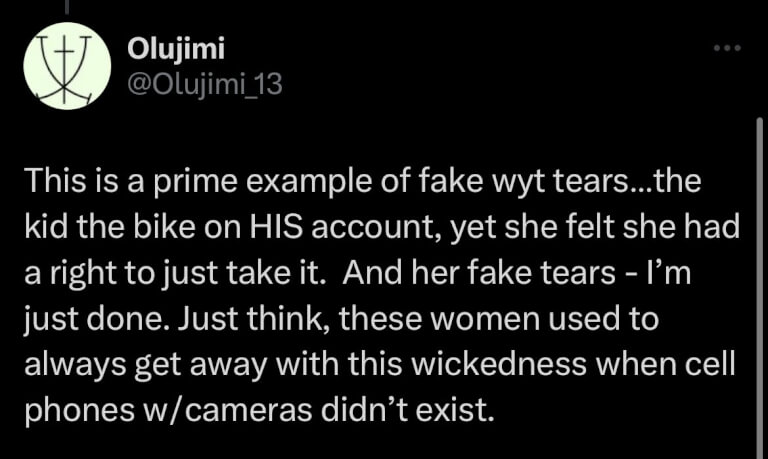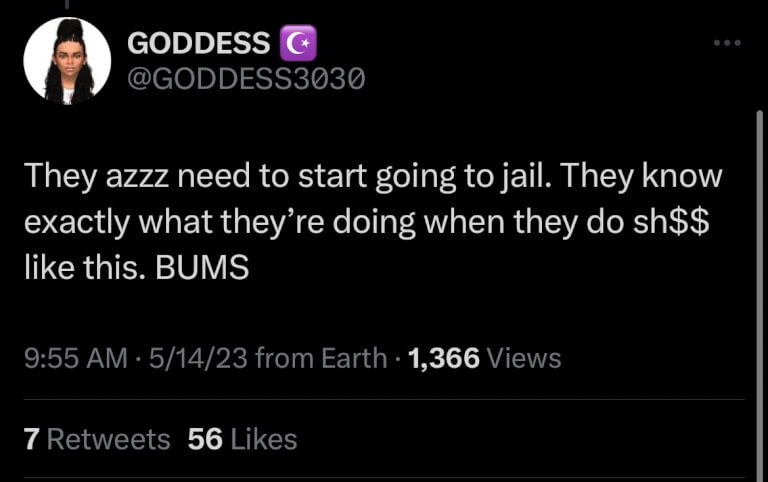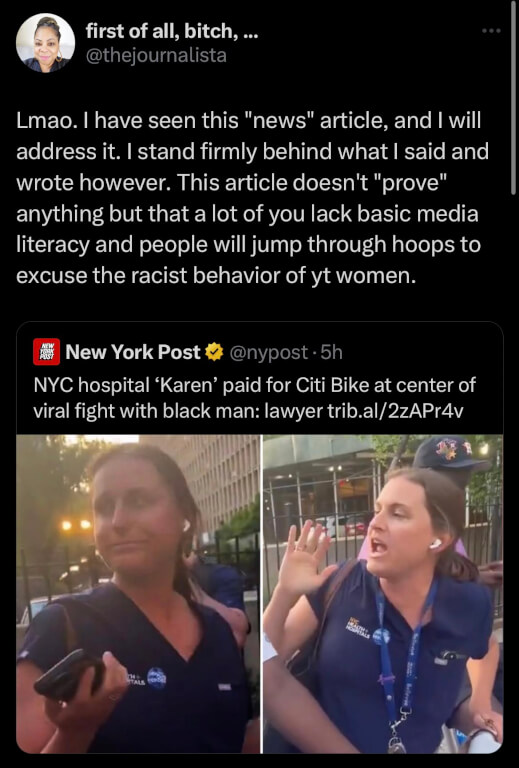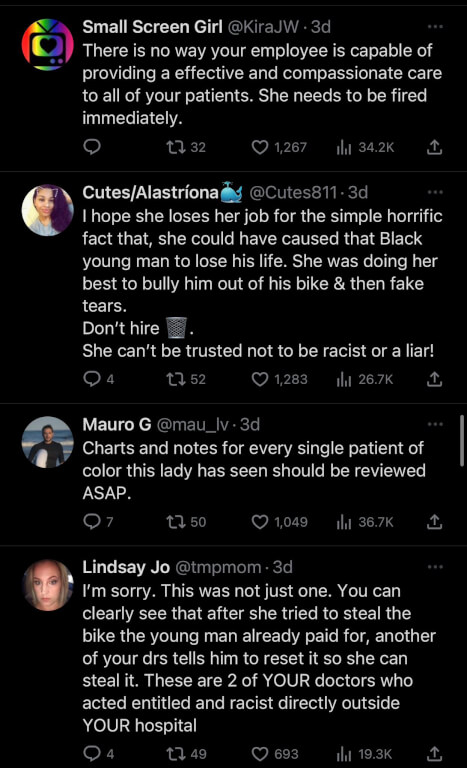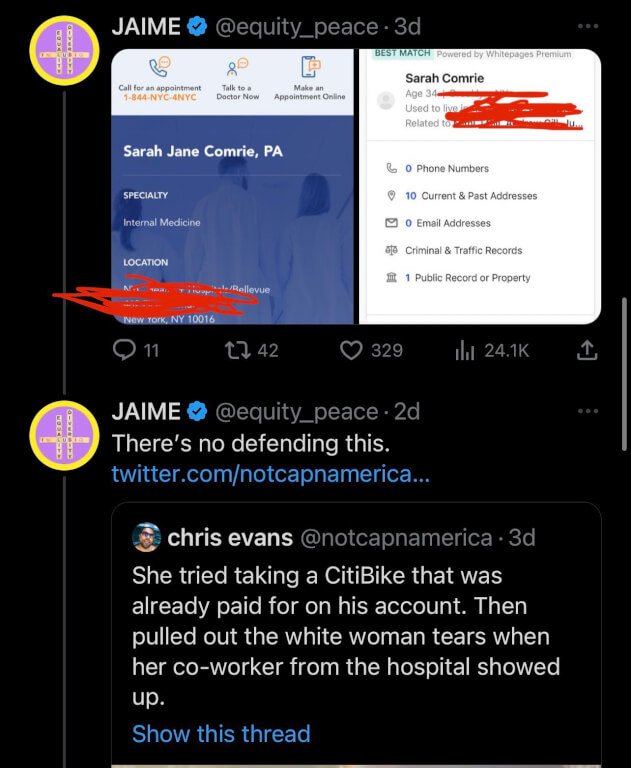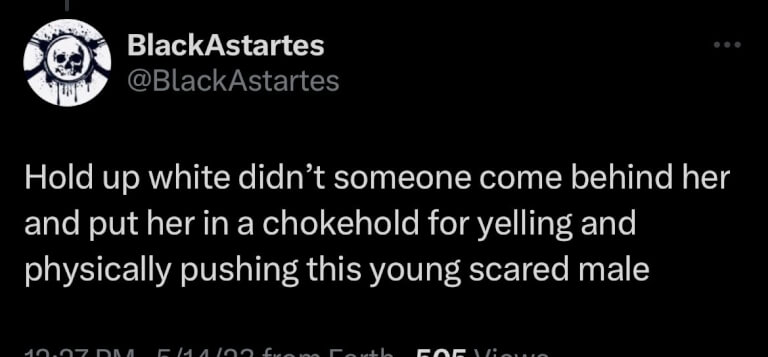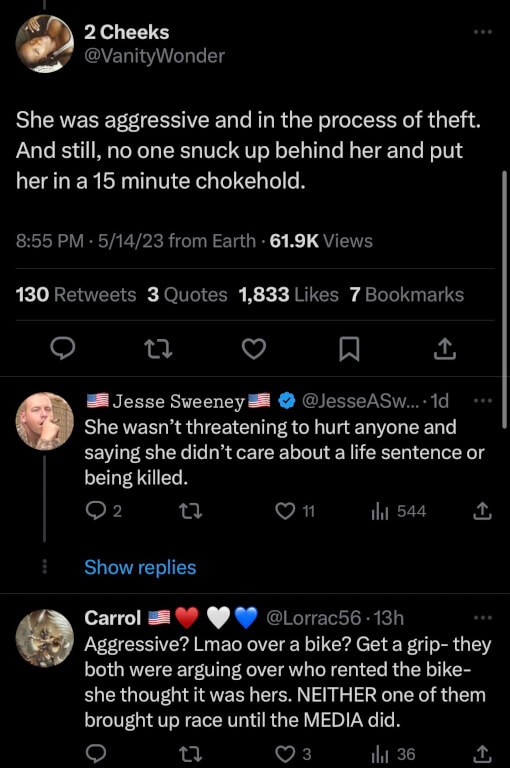 It reminds me of the gloating that they did after Darrell Brooks murdered six White People in Waukesha.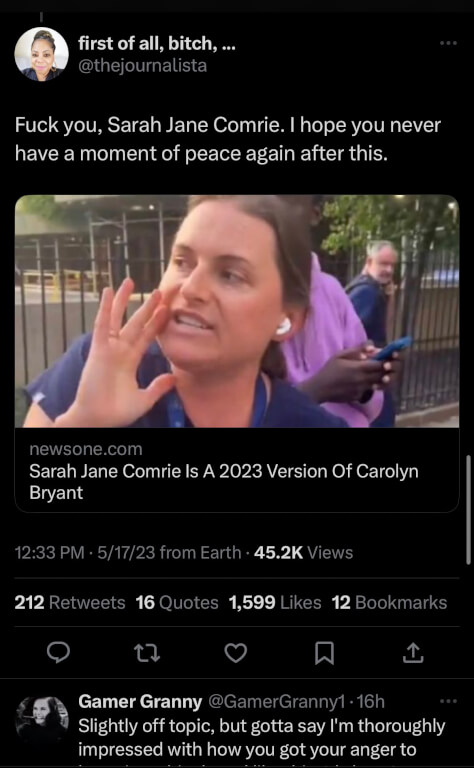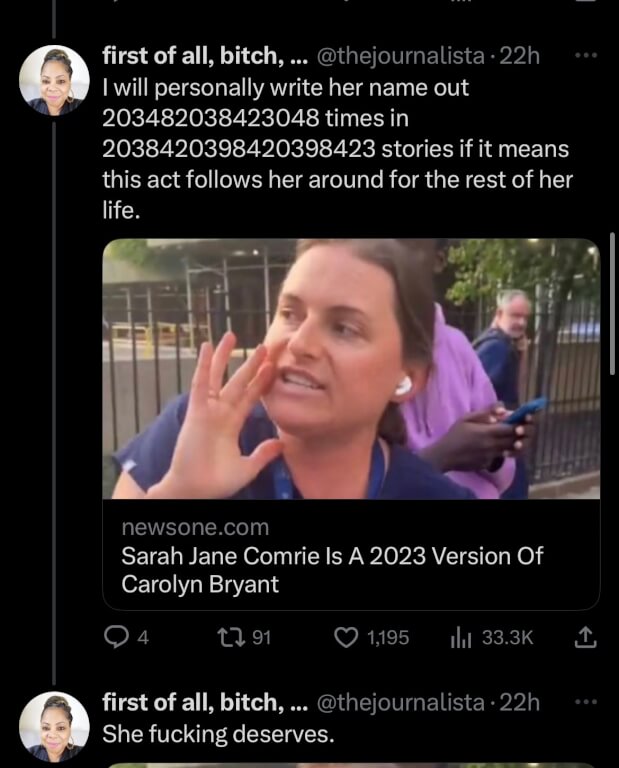 This one bitch in particular, Monique Judge, will come up again later.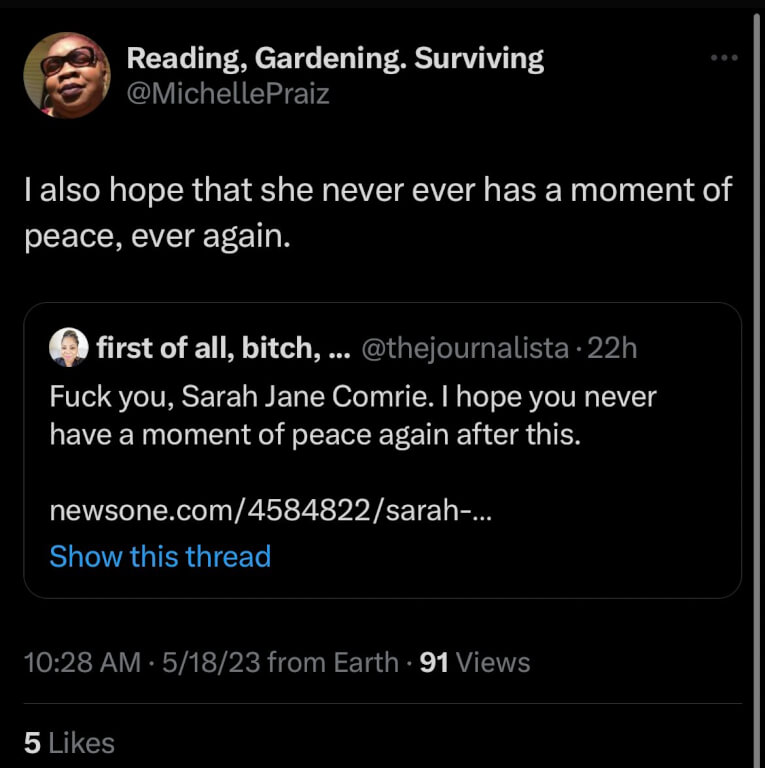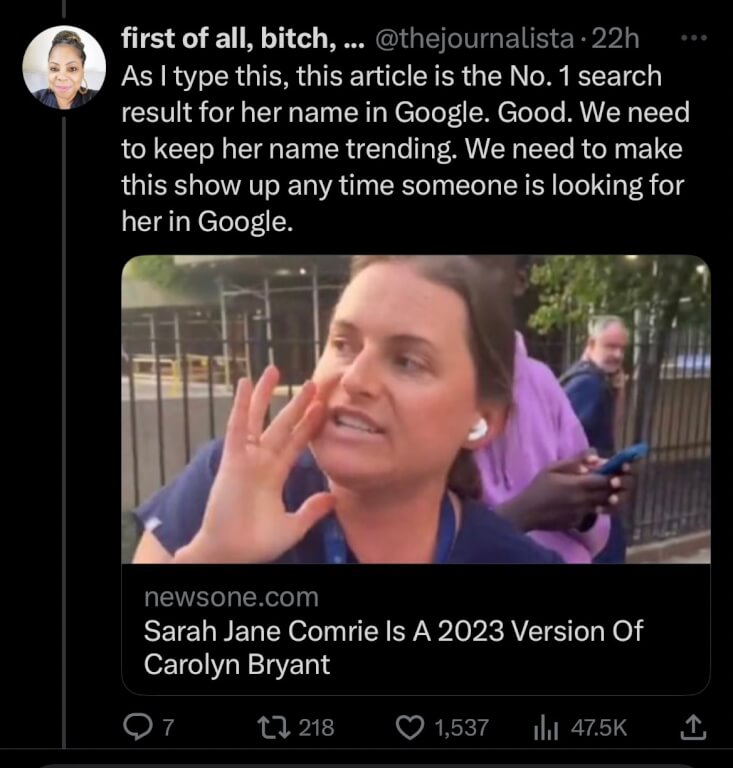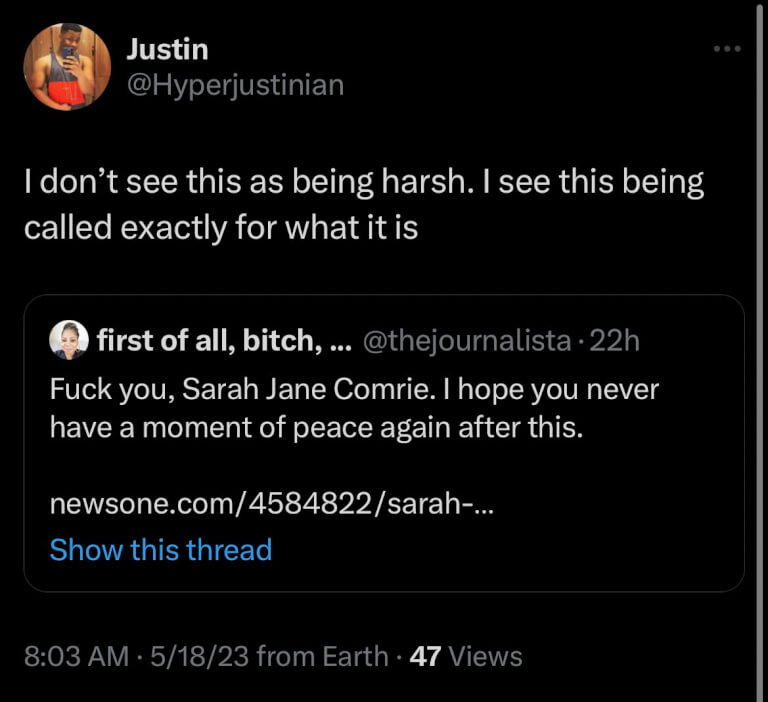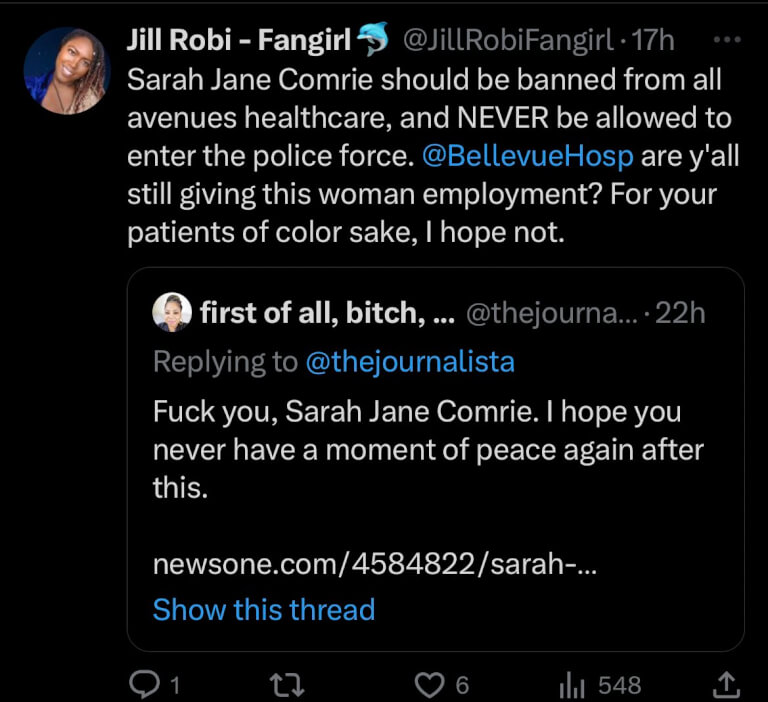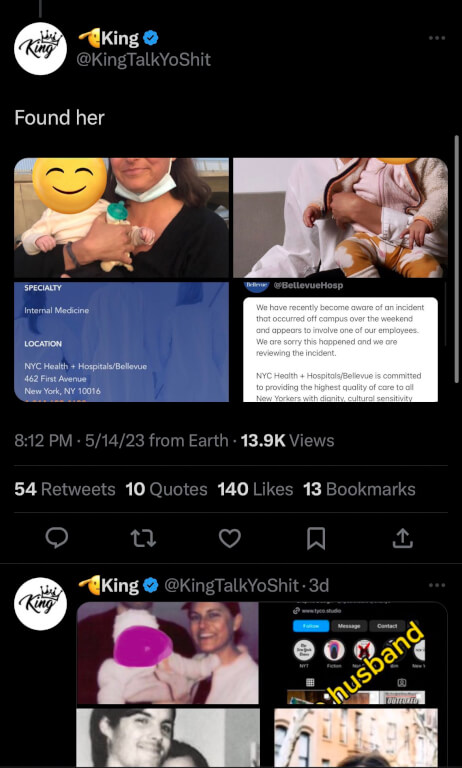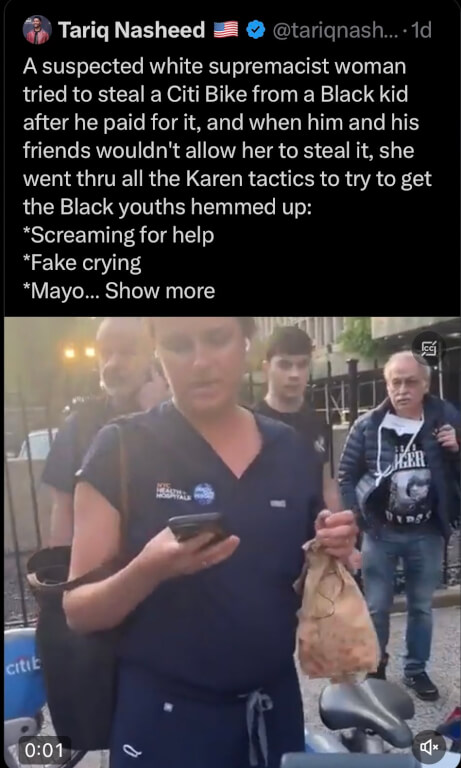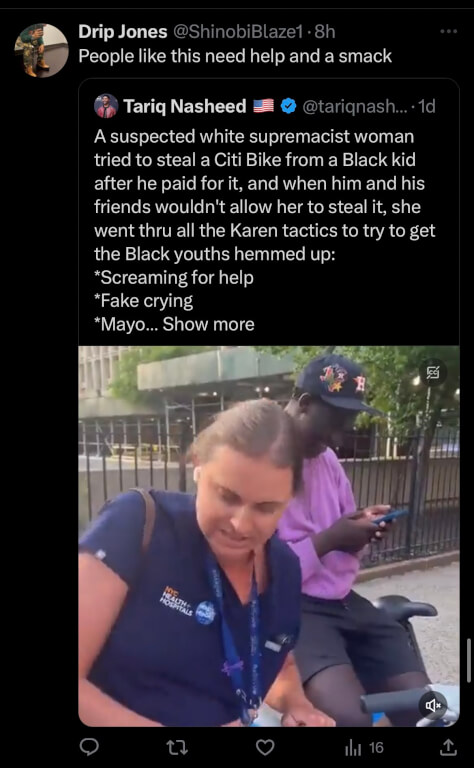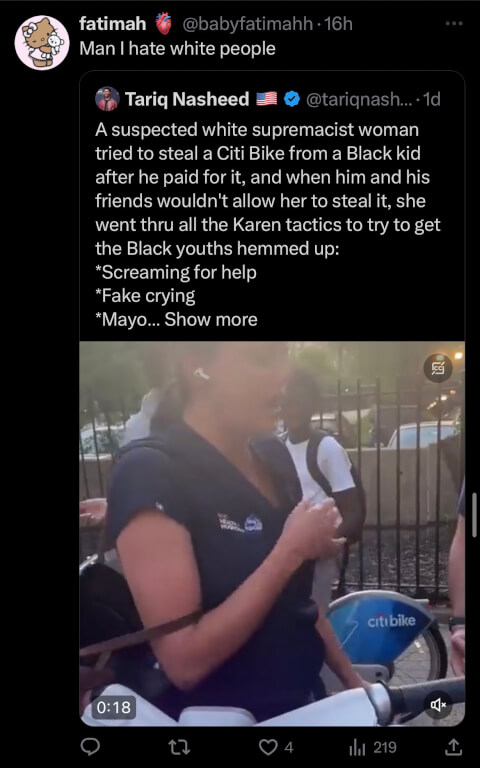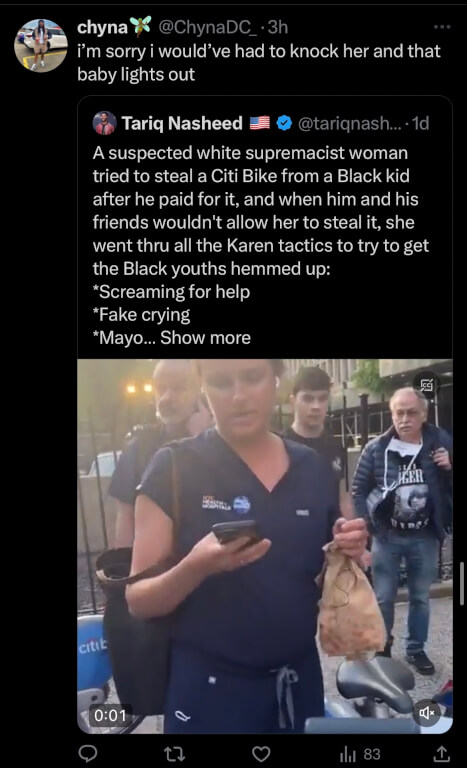 Always remember. Elon Musk censors us on twatter, but let's these people openly say things like "man I hate HyWhyte Peeeepol."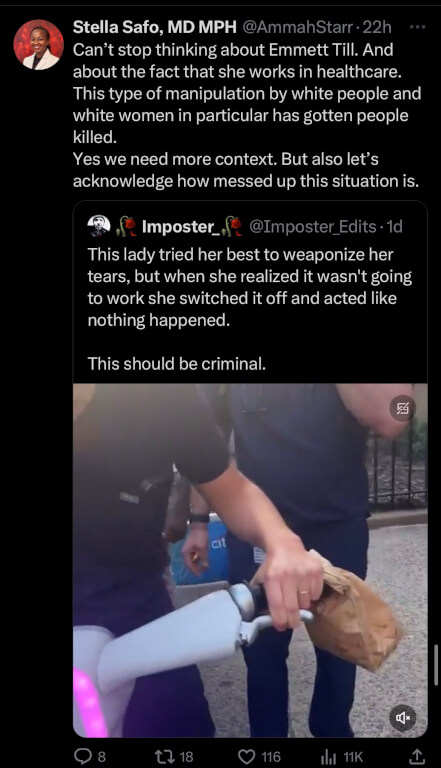 And of course they're trying to get her fired. Truly, this is how oppressed people behave.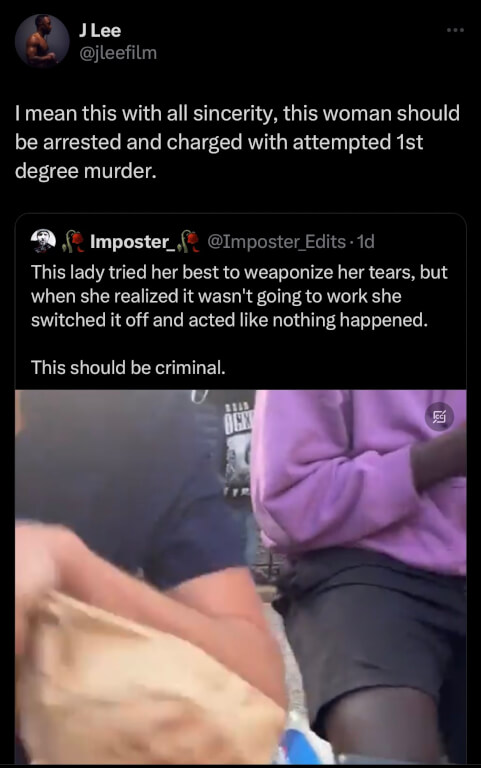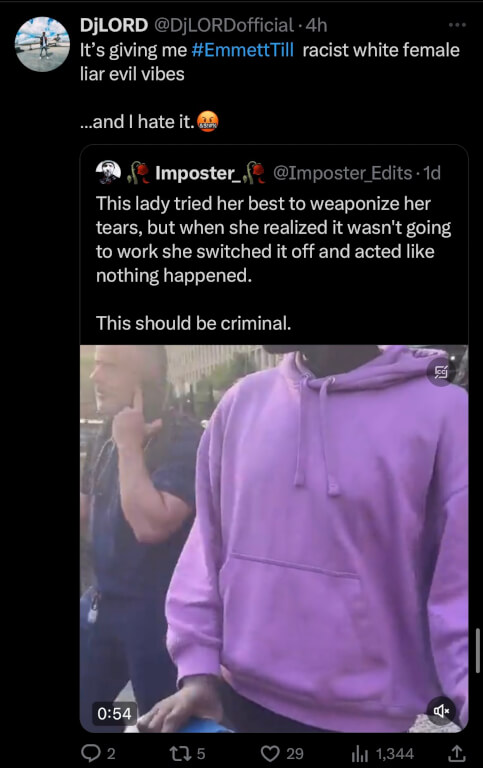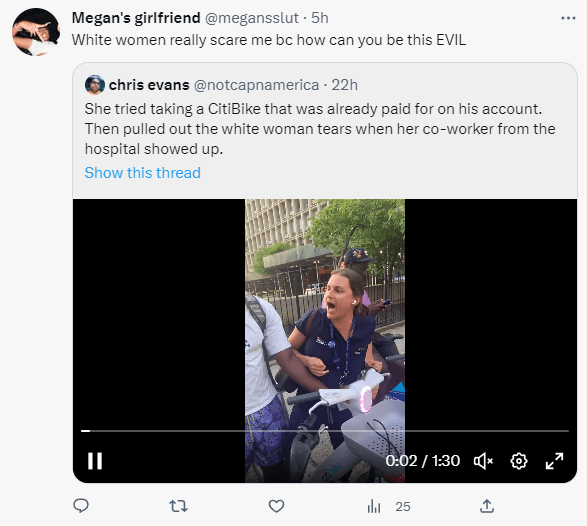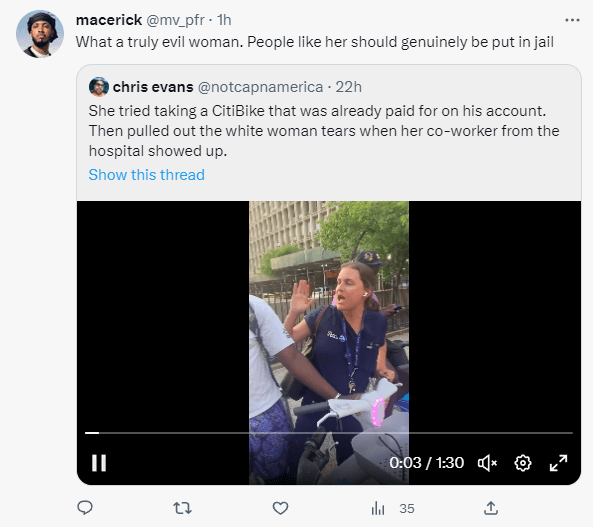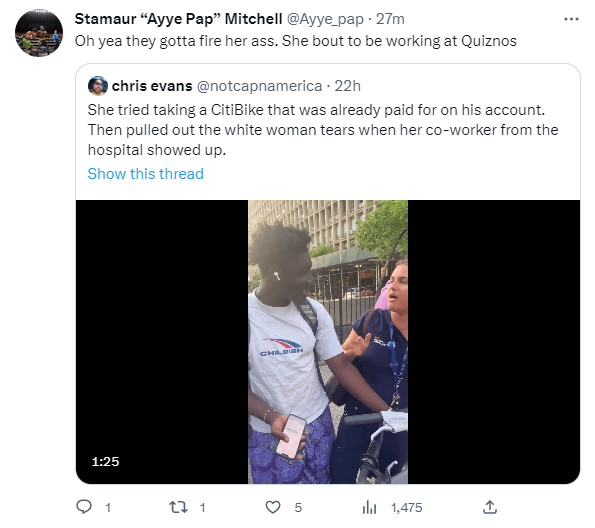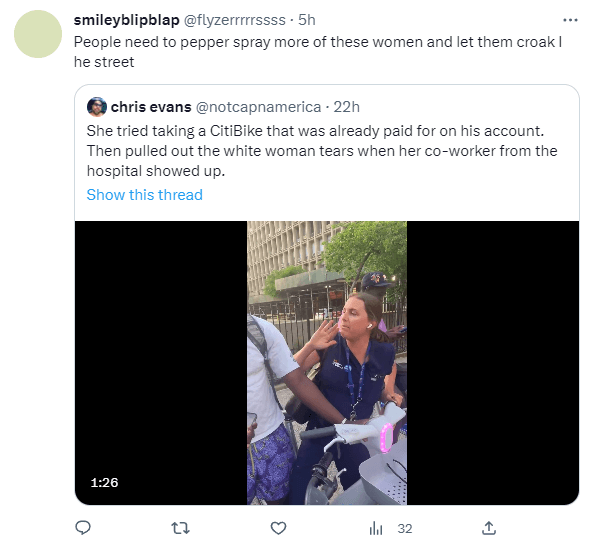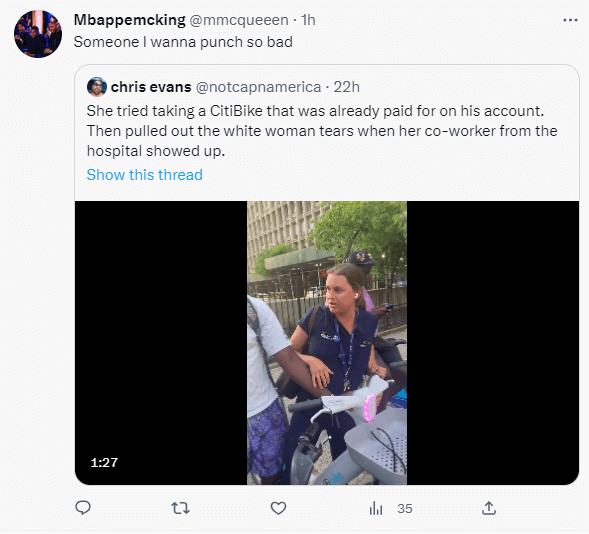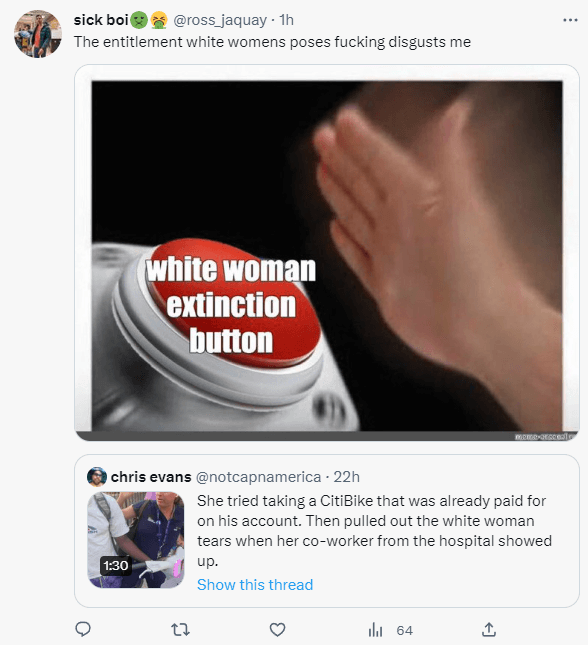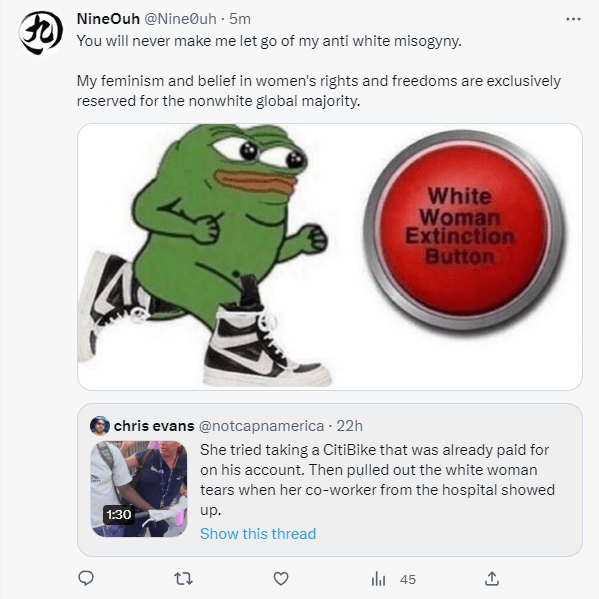 I don't think I need to provide any more commentary. The content speaks for itself.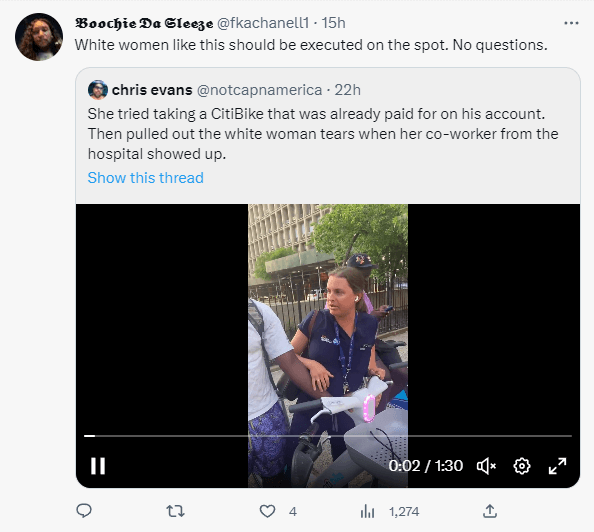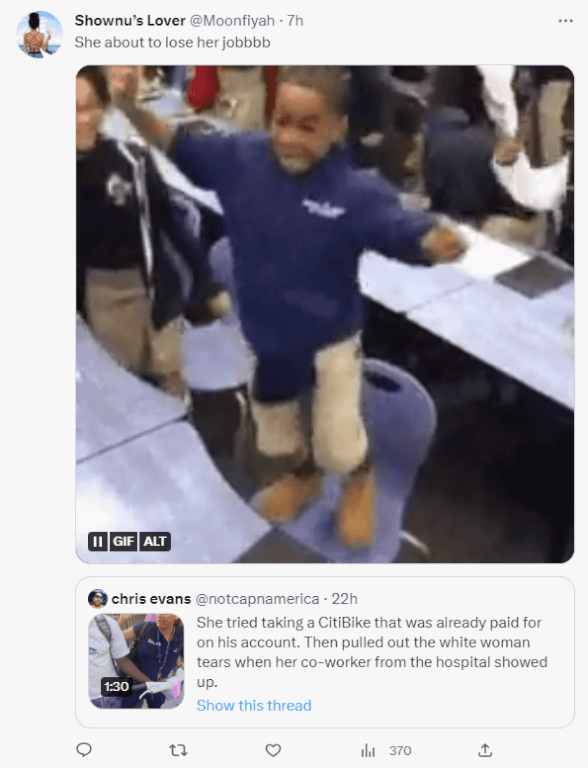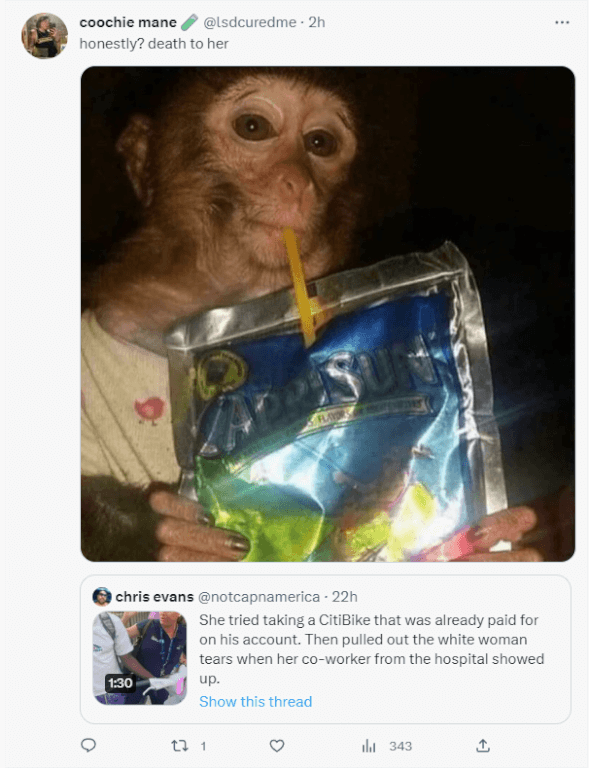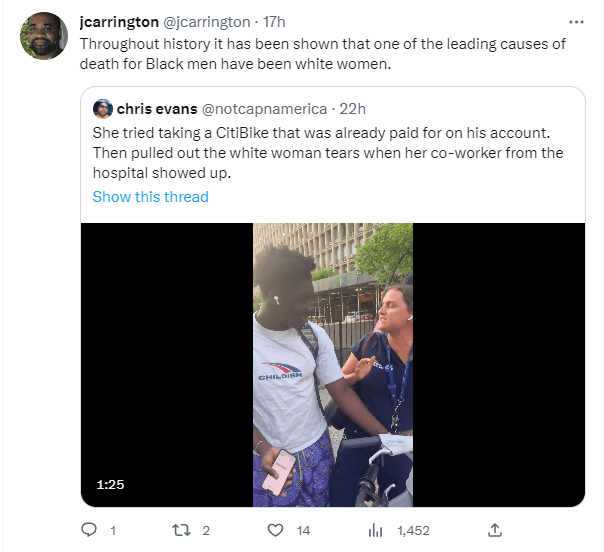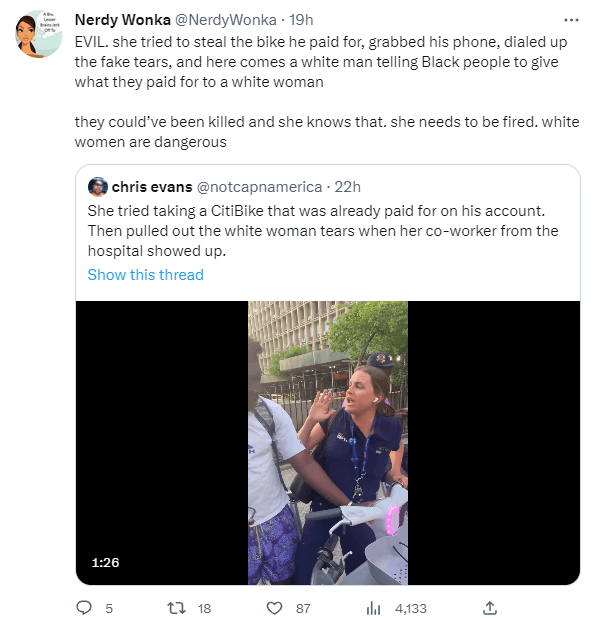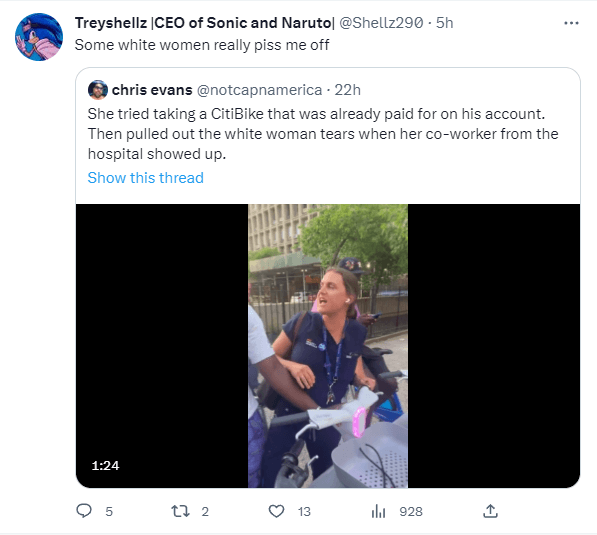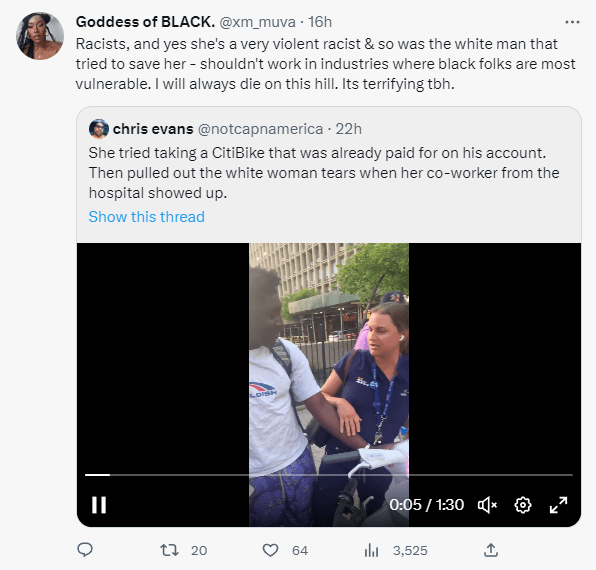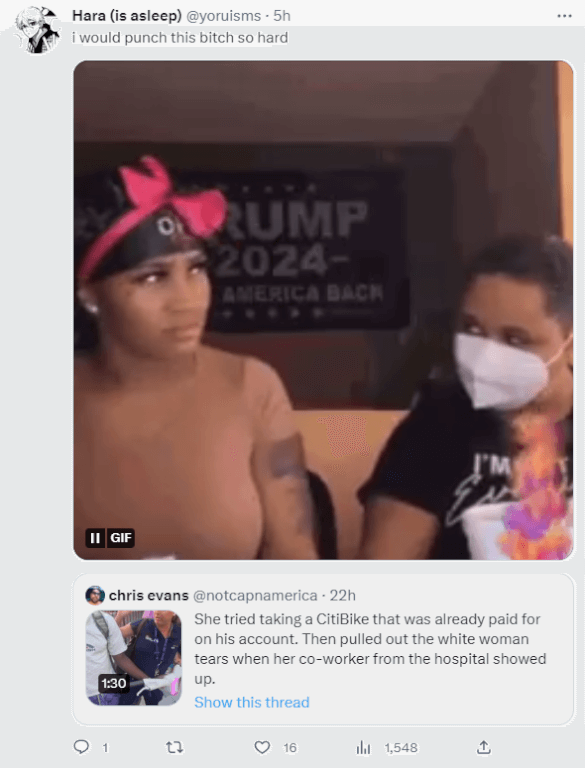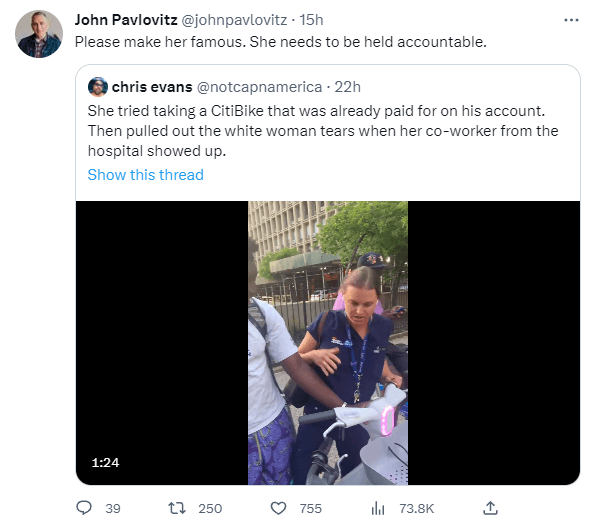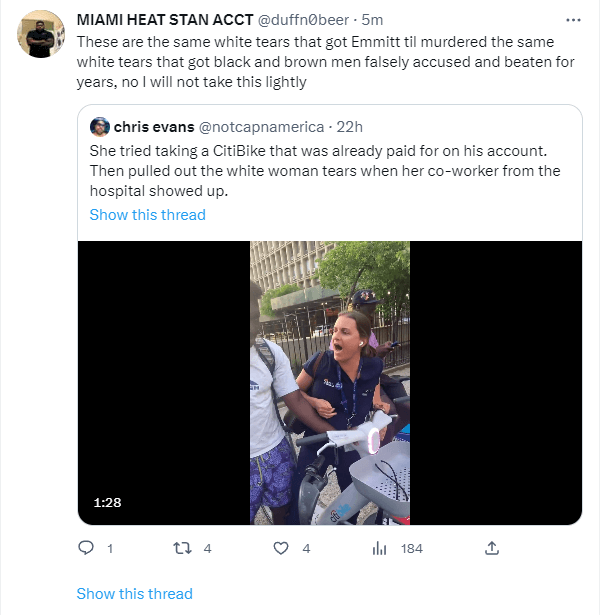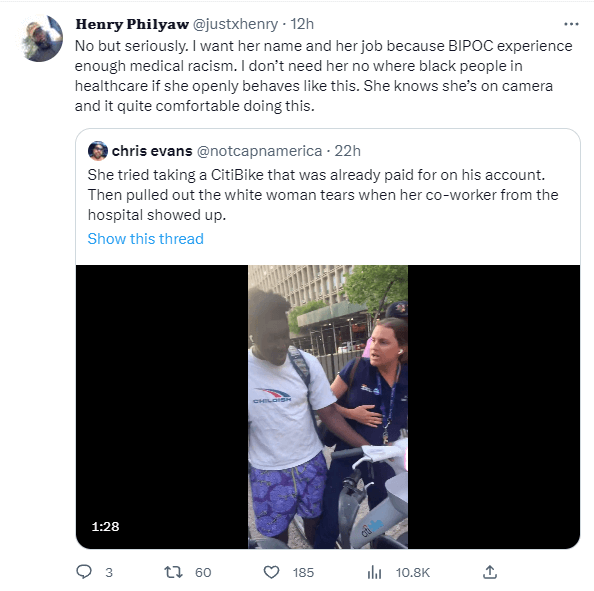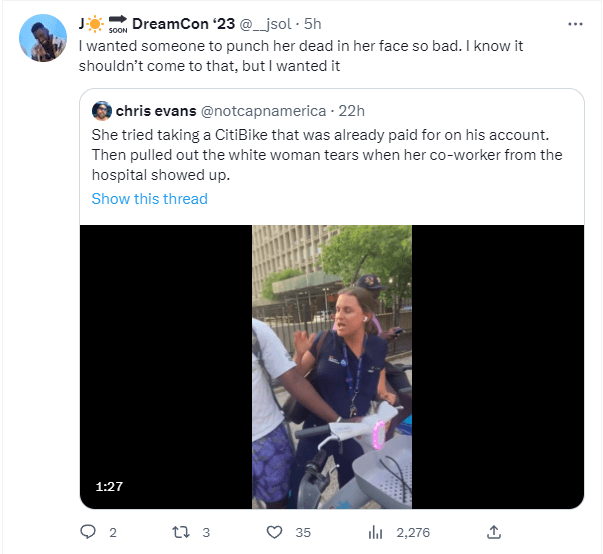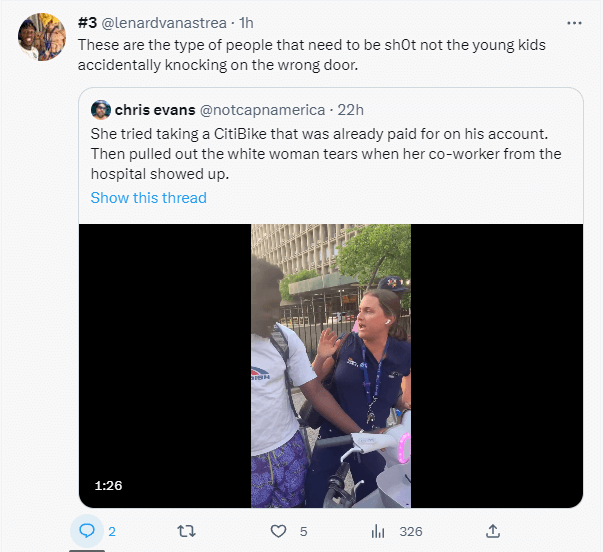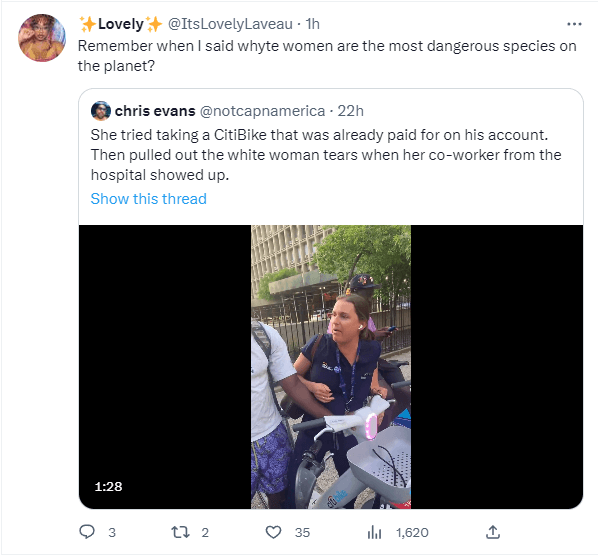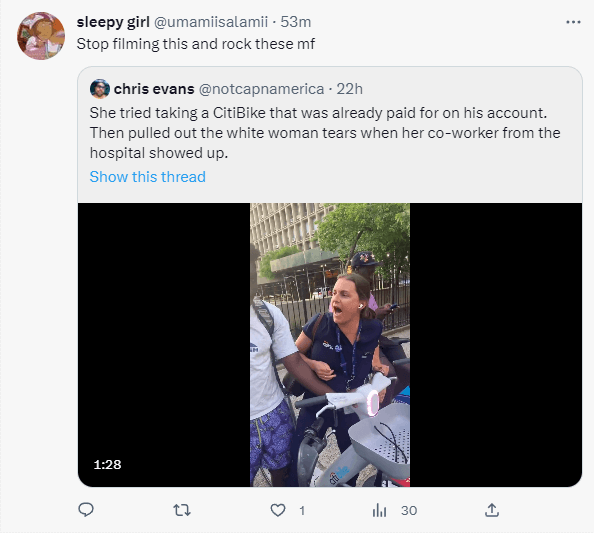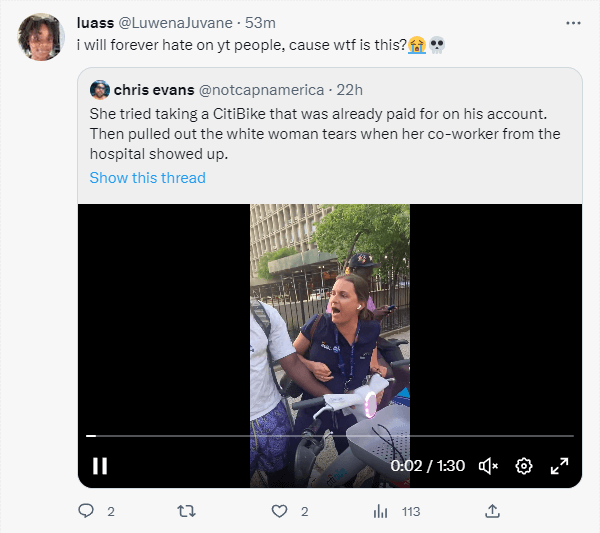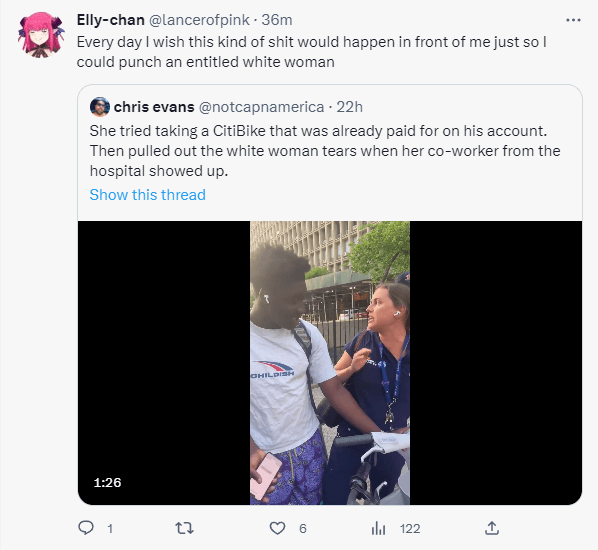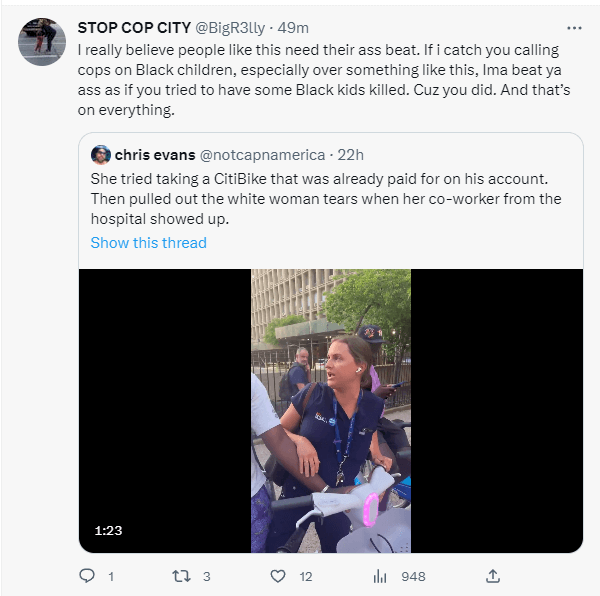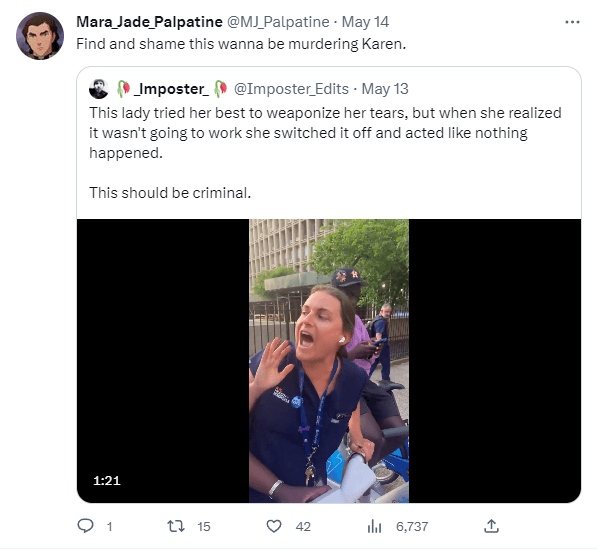 As for Monique Judge, she was one of the leading anti-White slanderers coming out of the gates.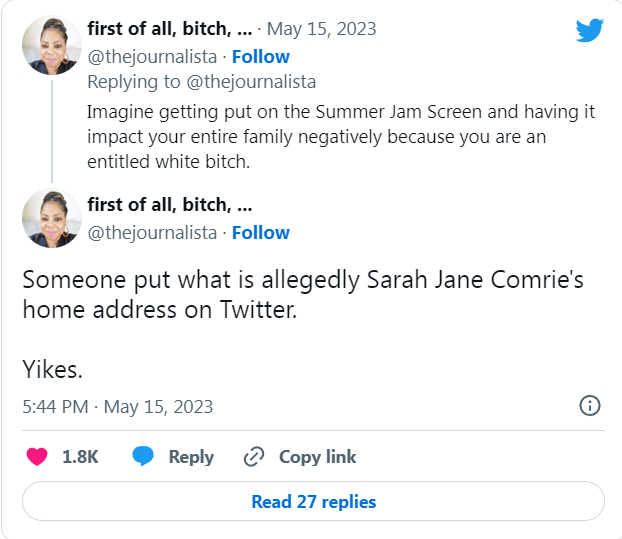 And of course, she's doubling down.
Nearly a week after the video of her dispute with several Black young men over a Citi Bike went viral, people have not stopped talking about Sarah Jane Comrie. 

The situation with "Citi Bike Karen," as she has come to be known, has been endlessly debated across social media, and there are opinions on both sides of the issue. 

While many are rightfully calling out her hysterical, antagonistic, and demonstrably racist behavior, a very loud and vocal contingent is spewing racist hatred while contorting themselves to try and frame her as the victim in the situation. 
She was literally the victim of robbery, assault, slander, and has suffered employment consequences for all of this. But to even respond is to privilege this anti-White hate propaganda. Again, these are the types who still pretend that Jussie Smollett really did get lynched.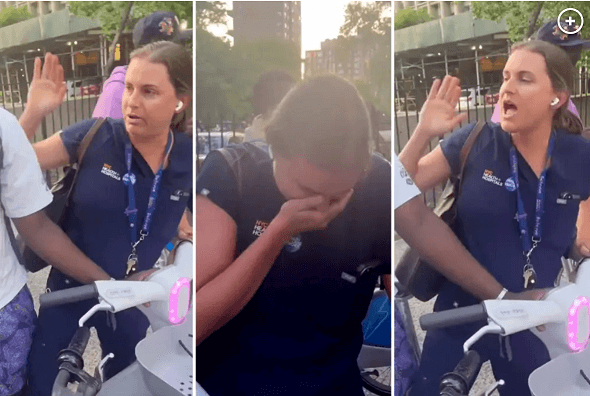 People like Monique Judge are just non-uniformed enemy combatants. The only truth they care about is that they have been given opportunities to harm White People.

Sarah Jane Comrie should pull a Rittenhouse/Sandman and sue all of the propaganda rags who slandered her. There are no shades of grey here. There are evil anti-White people with delusional beliefs, and a pregnant White Woman who was victimized by them.