This site does a lot of satirical work, but this is serious. I've written before about Carey Linde. I even saw him face to face when I sat in on the trial for the father who must not be named. I wrote about that on my previous website, and it needs to migrate its way over. It's extremely rustling content.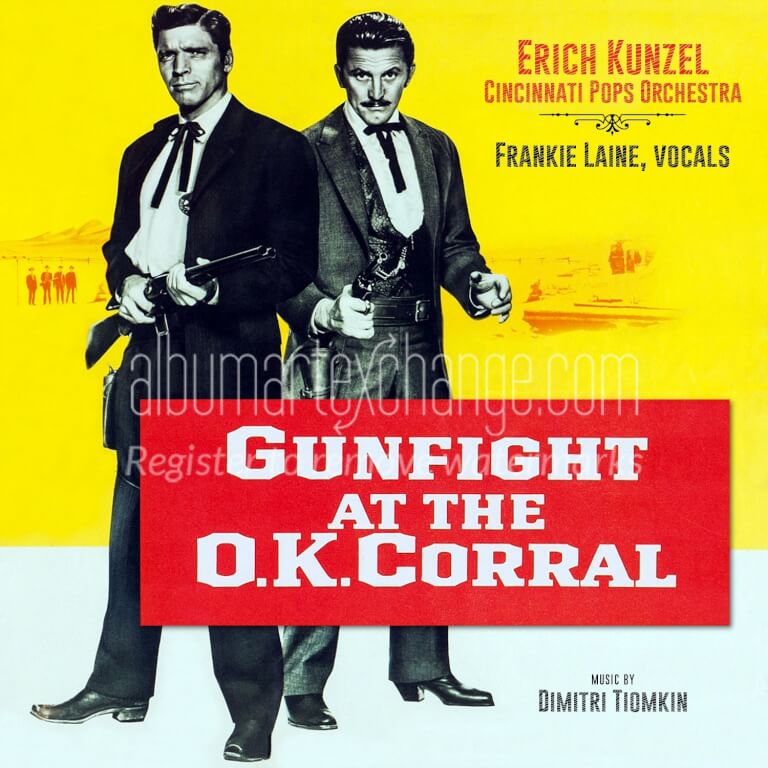 Anyway I don't know that much about Carey. I think he does a lot of divorce work for men. He seems to be at least somewhat ideologically motivated in this fight he's doing against the child abusing groomers who are entrenched in the legal system in BC and elsewhere.
But getting back to the case I sat in on, when I went to the courts for that case I met a few people. One of them was a mother who I have maintained contact with on and off for the past year. She's a great woman, and very concerned for her daughter who has been somewhat swept up in this tranny stuff. To the best of my knowledge, her daughter has yet to cause herself any permanent harm, but you never know.
In any case, this mother, who shall go by M, sent me the following email.
Immediate release        

 April 22,  2022

Law Society of BC seeks to try  lawyer Carey Linde in secret.

Vancouver lawyer Carey Linde has been issued 2  citations  by the Law Society of British Columbia alleging, among other things, misgendering an unknown trans child and discussing facts and medical history of this unknown child. A three day hearing is scheduled  May. 16, 17 and 18. Normally open to the media and [sic]
There was some formatting error in the email. This sentence got cut off.
Linde accuses the Law Society of attempting to infringe on his Charter rights of freedom of speech.

Linde alleges the cochair of the Discipline Committee, bencher Brook Greenberg QC ,which issued the citations June 3 and Dec 13 2021 should have recused himself for conflict of interest. Linde applied for documents required to prove the conflict. The Motions Adjudicator, Victoria bencher Lindsay LeBlanc, denied Linde's application . There is no appeal.
I wasn't sure why Brook Greenberg had a conflict of interest. And then I looked "Brook," up.
I don't think I've ever met a man named Brook before.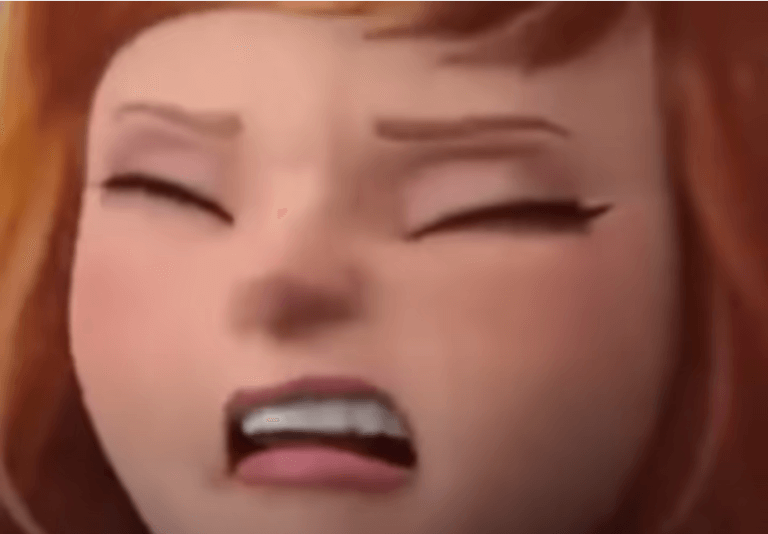 And Lindsay Leblanc is second from the left in the pic below.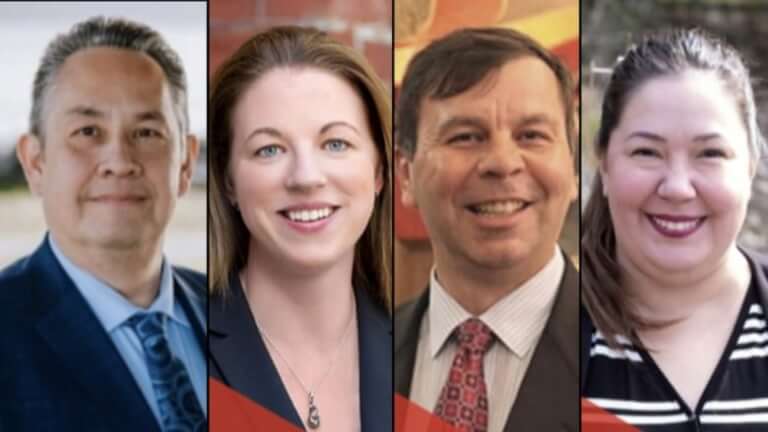 Believe it or not, this pic is from a CBC article titled "these Indigenous lawyers are seeking to change the face of law."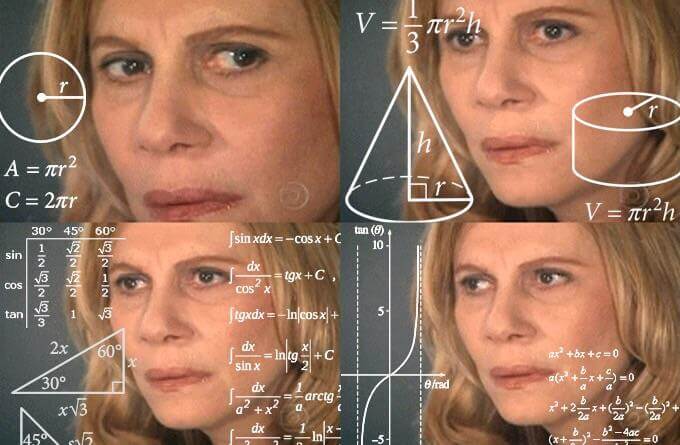 Yes, you read that correctly. This is yet another White Woman LARPing as Abo story. We've already had two of those. I suspect we'll have many more.
Law Society hearings against its members are open to the public and media.

Morgan Camley, outside counsel for the Law Society, seeks this gag  order.

           #3 The hearing of citation #1 and Citation # 2 shall be closed to the public.

See all documents and extensive history here: www.divorce-for-men.com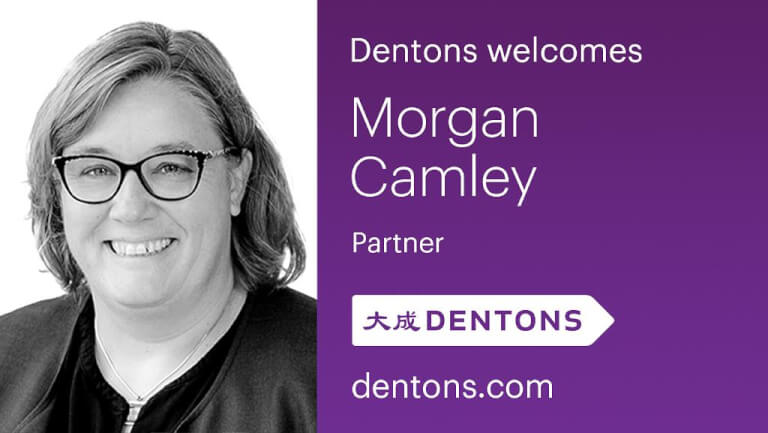 I'm sorry, give me a second.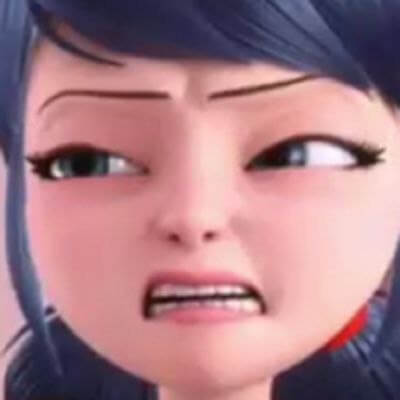 Okay I think I'm good.
The email also had a direct statement from Carey Linde attached, which I'm reproducing below. Unlike the tepid defense you often get from these types, Linde does a great job making the moral case for himself and against his opponents.
Ms Camley,

I must admit unexpected amazement while reading in your April 6, 2022 proposed draft order  that your client the Law Society of British Columbia wants to prevent the public from gaining access to everything that has to do with my hearing.  Back to the stodgy club of old. Back to the Star Chamber.   That's progressive!

What happened to the elaborate campaign to sell the Law Society's new image freshly modern,  transparent, and visible fairness with hearings open to the media? How is that possible if its procedures and disciplinary hearings are not open to the pubic and the mass media?  Will the recently commissioned Harry  Cayton Report,* and its criticism on these very points, be first to go under the bus? Is the public correct in  suspecting  hypocrisy here?
Carey does a great job here showing the malice of this action. The very same Law Society of BC had recently pushed out a report where they stressed making hearings public for greater transparency. But of course, they don't really want that when doing political oppression, so they immediately break their own rules when trying to make an example out of Carey Linde.
You seek to deny me my rights to a fair hearing by shutting out the public – to protect whom? Why is your client in such a panic to hide something? What are you afraid of?  Maybe you will reply that you need  to protect some anonymous youths who do need your protection. Is it more likely, as a cynical bar and public would say, that what you want to hide is the conflict-riddled inner workings of the Law Society?

Chief Justice Hinkson is a grown man. You don't have to protect or hide his complicity in these proceedings.
Ah yes, Justice Hinkson. I've only seen him mentioned in passing, but, needless to say, he's far from secretly our guy. I'll do a quick writeup on one of his rulings soon.
My license to vigorously defend  constitutional rights  to free expression of  personal opinion  is in jeopardy.

Sincerely,

Carey Linde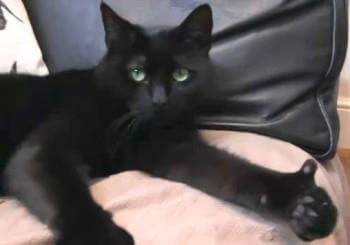 It's great stuff from Carey Linde, and I'm excited. I've wanted an avenue for activism for a while, and I think this could well be it. I'll be exhaustively covering the backstory here and getting us prepared for his May 16th-18th show trial.
What's being done to children in this province is sickening, and most normal people have no idea.